Stop Using Spreadsheets To Track Your Inventory. This Is Better.
Online Asset Tracking Software You Can Customize, Share, and Access From Anywhere
---
Sign Up and Upload Your Asset Tracking Spreadsheets
We'll configure your manufacturing inventory, organize your data, and upload it in just a few hours.
All for Free for a Limited Time Only (No Credit Card Required)
Pricing
Free

Free Monthly

100 Items

5 Locations

250 Records

Small

$1999 Monthly

500 Items

50 Locations

1,000 Records

Medium

$3999 Monthly

5,000 Items

500 Locations

10,000 Records

Large

$7999 Monthly

25,000 Items

2,500 Locations

50,000 Records
Click to View Full Pricing Information
See How Clearly Inventory Can Work for Manufacturers
---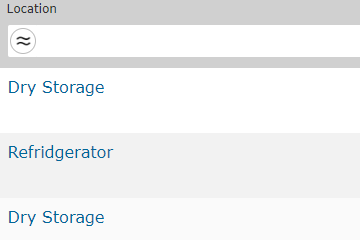 Store items in multiple locations
With Clearly Inventory, you're not limited to storing items in a single location – you can put them anywhere.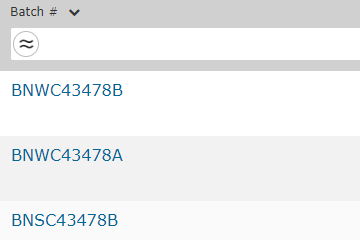 Track asset serial numbers
Easily track batch numbers, and know exactly when they were applied, and everything that happened to that batch right up to when it leaves inventory. Clearly Inventory makes it easy to track all the batches in your manufacturing processes.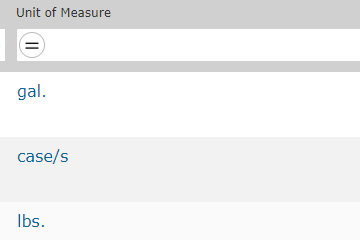 Multiple units of measure
Do you purchase products by the case and sell them by the unit? Or need to convert tons into pounds? We've got you covered. Buy, store, and sell items in any unit of measure you choose.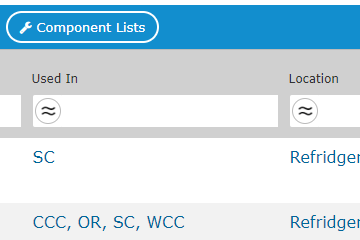 Component lists and bill of materials
Automatically reduce quantities of items used to make other products with our component list function. Create 'recipes' to make other items automatically. Track which items were used to make which products. Use single level Bills of Materials to manufacture top assemblies from sub components.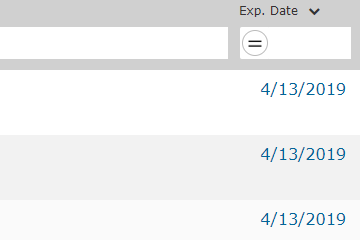 Track return due dates expiration dates, & more
Do you have perishable items? Do you need to select stock based on expiration dates? It's easy to search, filter, and sort your inventory based on expiration dates, due dates, use by dates, or any date you choose. Create your own custom date fields to manage all of this an more.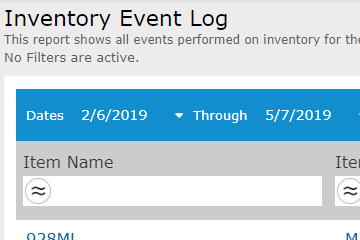 Permanent record of all inventory events
You'll always know exactly how your manufacturing inventory got to its current state with Clearly Inventory's complete history of all inventory events. Easily track errors, perform audits, and trace the movements of all of your items with our Event Log reports.
---
Common Applications
Metal Fabricators
Food Operations
Cosmetics
Jewelery Manufacturers
Health Care Products
Beauty Products
Pharmaceutical Compounding
Sheet Metal Working
Lumber Yards
Granite and Stone Cutting
Store Displays
Research and Development
Consumer Products
Pet Supplies & Food
Dental Products
Furniture Manufacturers
Textile Operations
Bakeries
---
Other Features
---
Our Process
We've been through this process with thousands of clients. You might feel overwhelmed about the prospect of starting or migrating to a new inventory system. Don't be. We'll do most of the work, there's no long term commitment, and our inventory software pricing is very reasonable. Best case, you'll become a satisfied user, worst case, you'll get some great advice and help organizing your inventory data. It's that simple. And we can do it all in under 24 hours.
| Step | Time |
| --- | --- |
| You become frustrated with your current inventory tracking methods | 6 months to 20 years |
| Sign up for an account with Clearly Inventory | 30 Seconds |
| Name your Inventory | 10 Seconds |
| Send us your spreadsheets, data files, or scanned hand written notes | 1 – 2 Minutes |
| Clearly Inventory will contact you with any questions. | 1 – 3 Hours |
| We will convert, configure, and load your data | 1 – 3 Hours |
| Meet with our inventory specialists to review your configuration and data | 1 Hour |
| Clearly Inventory will make any changes resulting from our meeting | 1/2 Hour |
| Final Review and Approval | 1/2 Hour |
| Enjoy using Clearly Inventory for your inventory management | Timeless |
---
Screenshots – Desktop
Screenshots – Mobile
*The set up of your account is free. Ongoing use is subject to the monthly subscription rates based on the size of your manufacturing inventory as specified on our pricing page.